The Melrose Trading Post is a must-see flea market in Los Angeles!
I absolutely love my Sundays! Normally I sleep in after a late night show from the night before, eat a delicious vegan brunch with my boyfriend (our favorites: Real Food Daily, M Cafe and Erewhon) and then head to the flea market for some awesome household finds. We've been gradually collecting amazing statement pieces from our trips to LA flea markets.
Looking for the perfect summer cut-offs? There are jeans for DAYS! High-waist, low-waist, stonewash, neon, tattered…any style your hipster heart desires. AND the prices are always so reasonable–normally at $15-$20 a pair and that's always negotiable.
Most t-shirt stands always have their shirts cut in the current style. Right now I'm seeing lots of vintage shirts cut a little at the top and also at the bottom, just enough to give a peak of midriff. You'll always find a one-of-a-kind vintage band shirt or 80's/90's flashback.
My find this week is the adorable headband I'm wearing in the first picture. For $15, it was a steal. I can't wait to wear it on our Phish tours this summer! All items are packaged in an adorable damask jewelry bag:) Check out the shop, VidaKush, super cute handmade jewelry and accessories, and recycled clothing!
Last week Justin picked up this killer Ren and Stimpy animation cell from this stand. It fits PERFECTLY on our wall in the guest bedroom. And look at the eye makeup on this model in the picture above…so retro and stunning! I'm going to try this for our next photoshoot!
Speaking of photoshoots…we always visit this stand to check out the used camera gear. Justin always seems to find awesome vintage camera gear that he actually uses for really cheap!
The key to flea market shopping? Wear something to keep cool and comfortable! And ALWAYS barter with the shop owners…they are never expecting you to pay the first price that they spit out. However, on handmade items I normally won't barter too much out of respect for the artist. What are some awesome finds that you've found at flea markets or out thrifting?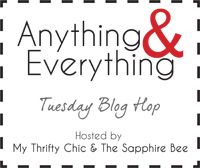 Also linking up to Sami's weekend Shenanigans