What's the difference between a violin and a fiddle? A violin has strings and a fiddle has STRANGS!
In less than I week I'm headed to Ohio to go to fiddle camp! Yes, I'm well into my professional career as a musician, but there will always be a drive to learn more! I trained as a classical violist since I was nine, studied jazz in college, play in rock bands in LA, but ever since I landed a spot in Shania Twain's band I'm totally into country music and bluegrass! I have 4 months off until our next run with Shania in October, so I've decided to make the best of my summer by studying fiddle music, taking vocal lessons, and working on my pedal steel guitar. I've laid out some essentials that I absolutely must take with me on my trip.
Dress, Free People (older) / Coco macaroons, Hail Merry / Fringe Purse, Cut and Paste Bags / Yamaha digital recorder / Headband, Vida Kush / Fiddle strings, Dominant / Booties, Clarks / Purse-size hair volumizer, Shu Uemurma / Bracelets, Ettika
About these faves: Free People dresses are the most comfortable items to wear in the summer; can't live without my Hail Merry coco macaroons (I think I eat at least a couple everyday); Cut and Paste bags make the BEST fringe purses…if you want some eye candy follow them on instagram; super easy-to-use (and high quality) Yamaha digital recorder; Vida Kush headband purchased from my favorite LA flea market; Clarks shoes are ALL super comfy (even ones with heels); Shu Uemurma is the best thing that's happened to my hair–if you have fine hair and need volume in a flash this is your product; Ettika bracelets are a staple in my bracelet collection.
Crochet tank, Pins and Needles at Urban Outfitters / Bandeau, Free People / Shorts, Guess (older) / Fringe purse, Minnetonka / Earrings, Urban Outfitters / Ear buds, Shure with Sensaphonics molds / Travel watercolors, Van Gogh / Sketchbook, Canson / Pen case, Florence Oliver / Boots, Report
About these faves: Crochet tank from Urban recently purchased for $19.99!; I wear Free People bandeaus under everything; love the pocket detail on these daisy dukes; Minnetonka makes awesome moccasins and accessories; these earrings also just purchased at Urban for $2.99!;  I use these buds for live performance but I use them to listen to music too–love my custom molds; I never leave home without my watercolors and sketch pad; Florence Oliver has the CUTEST Etsy shop ever!; these Report boots aren't messin' around!
Plaid crop top, Americal Apparel (older) / Shorts, Antique Denim (similar) / Mini Orange Amp / Fender quarter inch cord / Sugar Lip Polish / Earrings, handmade by a local artist / Boots, Big Buddha / Bracelets, Free People / Matcha Green Tea packets, Tehku / Yerba Mate Tea, Guayaki
About these faves: Plaid top is one of those vintage finds at American Apparel; Love this denim brand but can't find too much of it anymore; this Orange Amp is SOOO cute–it travels everywhere with me; Tweed guitar cables look so retro!; Sugar Lip Polish is great for dry lips when traveling; Big Buddha boots are vegan!; Free People bracelets purchased recently and might still be on sale for $9.99; Matcha green tea packets to dump right into your water bottle–so refreshing for the summer; I always wake up with Yerba Mate tea.
So really, what is the difference between a violin and fiddle? Absolutely nothing! When you're playing bluegrass or country music–sometimes jazz and rock–a violin is referred to as a "fiddle" because of the style of music. So "rosin up your bow and play that fiddle hard!" – Charlie Daniels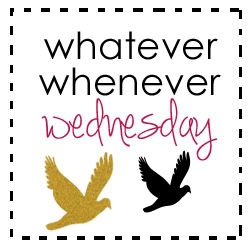 Linking up with Wardrobe Wednesday